Genovese Brothers Steamway Carpet Cleaning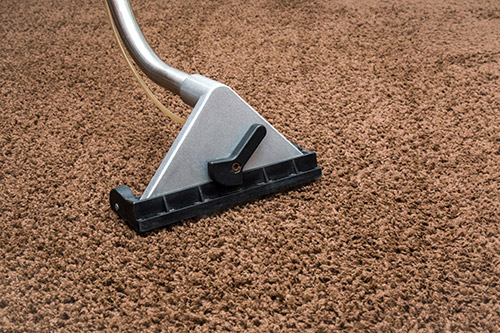 Genovese Brothers Steamway Carpet Cleaning specializes in providing the most efficient, high-quality, residential carpet and upholstery cleaning around. We use professional truck mount equipment for fast and reliable turnaround, leaving you with an unparalleled level of cleanliness and sanitation in your home. Schedule your appointment today!
Carpet and Upholstery Cleaning in Lewiston, NY
You work to keep a clean, comfortable home, but it's not always possible to stay on top of all the microscopic pathogens that build up over time. They become embedded in your upholstery or sink deep into your carpet fibers, eventually causing stains, odors and staleness that you simply can't combat through traditional cleaning. This is where Genovese Brothers Steamway Carpet Cleaning comes is! As the experts in carpet and upholstery cleaning in Lewiston, NY, we utilize truck-mounted vacuums and steam cleaning products to absolve your home of these hard-to-get irritants, leaving behind a new level of cleanliness that's noticeably fresher and more comfortable!
When you call us for carpet cleaning in Lewiston, NY, you're going to get a no-nonsense approach to carpet cleaning and protection. We use non-invasive methods to deep clean your carpets and we don't stop until it's evident they're as clean as possible. Moreover, we clean all upholstery by hand to ensure an unparalleled level of cleanliness. To give you the best value for your money we also employ Scotchgard™ protection and deodorizing techniques to ensure our efforts last as long as possible. When we're done, we guarantee your home will exhibit an exceptional level of clean!
Our business has been family-owned and –operated since 1969!
We use only the highest quality products and industry-proven cleaning methods.
We can help you extend the life of your carpet and upholstery!
We can clean any fabric-based upholstery.
Our prices are competitive and we're pleased to offer you a quote on service.
About Genovese Brothers Steamway Carpet Cleaning
Back in 1969, Joseph Genovese started this business when steam cleaning was in its infancy. As one of the first truck mounts in the country, Joseph continued to make history by creating a successful carpet cleaning business. When he retired in 1976, brothers Dave and Peter Genovese continued to operate his legacy and make history of their own. Today, you'll see one or both of the Genovese Brothers on each and every carpet or upholstery job to ensure excellent quality.
Schedule an Appointment Today
To experience a deep clean like never before, make sure you're getting in touch with us today! We'll help you schedule an appointment that's convenient for you.
Service Areas
We proudly provide carpet cleaning and upholstery cleaning services to the following areas:
Niagara Falls, NY
Lewiston, NY
Niagara County, NY
Orleans County, NY
Erie County, NY
Model City, NY
Ransomville, NY
North Tonawanda, NY
Youngstown, NY
Williamsville, NY
Cheektowaga, NY
Buffalo, NY
West Seneca, NY
Orchard Park, NY
Wheatfield, NY
Grand Island, NY
Getzville, NY
Akron, NY
Oakfield, NY
Medina, NY